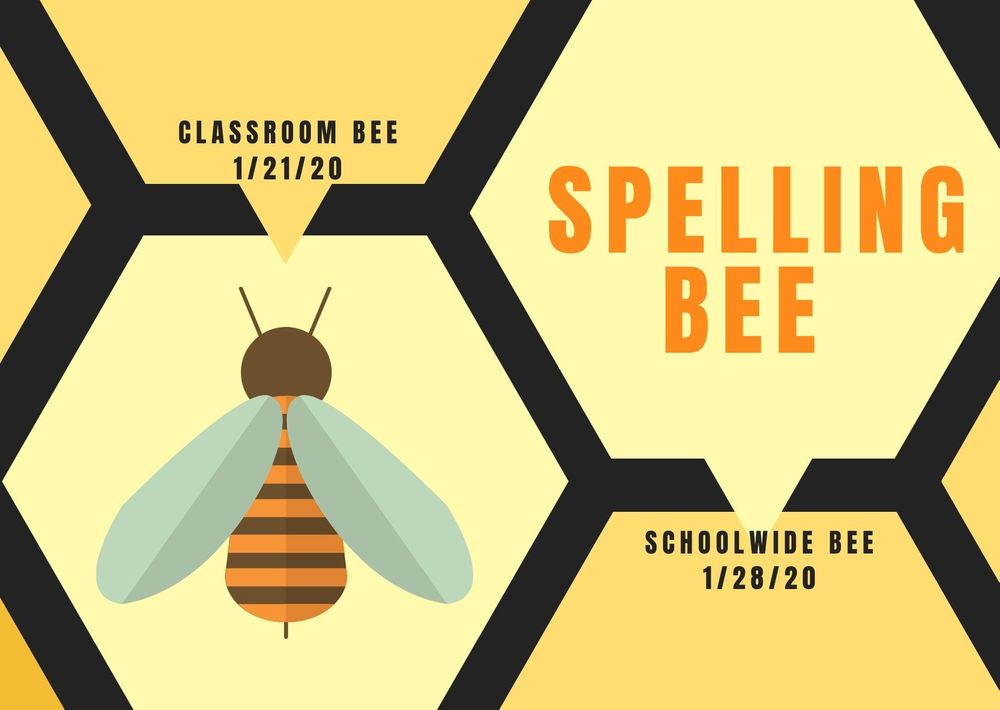 Spelling Bee
JG Events Team
Monday, January 13, 2020
It's that time of the year!
Join us for our annual spelling bee this January at JG Johnson. Our classroom bee is held January 21st, 2020. Finalists from the classroom spelling bee will compete in our School Bee on January 28th, 2020. All Pahrump Elementary schools will complete February 10th, 2020. Word lists were sent home the week before Winter Break. If you lost your word list, don't worry! It can be found on this website under Menu-- Documents -- Spelling Bee.
Keep studying those words and have a great month!